12-04-2019, 14:00
Transport Minister appreciated third phase of coal terminal at Vostochny Port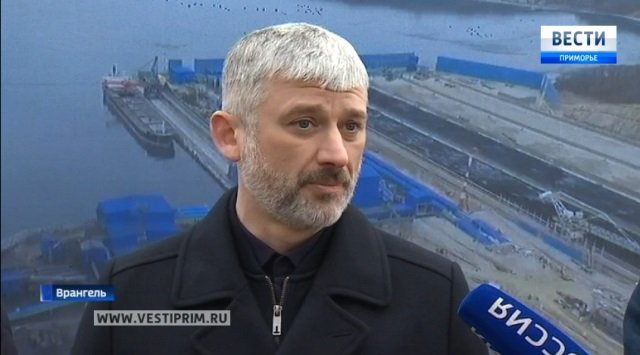 During a working visit to Primorye, Transport Minister Yevgeny Dietrich visited Vostochny Port.
There he appreciated the third stage of the coal complex.
There they are realizing the Far East largest investment project, the third phase of the coal complex.
The Minister of Transport gives permission for the first vessel loading.
Evgeny Dietrich paid special attention to environmental projects.
Since 2018, Vostochny Port has been implementing a comprehensive environmental program. Within this project were built the most advanced sewage treatment and technological wind protection facilities on the third stage.
Primorye government is interested in such projects.
The third phase of the complex will give the push to the coal industry development and the railway infrastructure, increase the competitiveness of coal industry in world markets, as well as increase the number of export operations.
New jobs places, additional taxes are the opportunities opened by the third phase.
Due to this project, Vostochny Port will increase the freight turnover to 45 million tons of coal per year.
News source: www.vestiprim.ru