30-01-2018, 16:03
The transfer of coal in Nakhodka will be reduced by 50%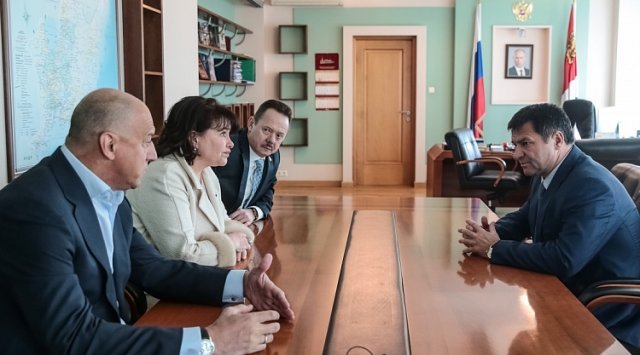 Acting Governor of Primorye Andrey Tarasenko held a working meeting with deputies of the State Duma of Russia.
On Monday, January 29, they discussed the problems of development of the region, in particular, they were talking about the environmental problem in Primorye.
Andrey Tarasenko noted that now the government has an agreement with Nakhodka JSC "Astafiev Terminal", about reducing the volume of coal transshipment in winter.
According to the head of the region, it is impossible to completely stop production at the Astafyev Terminal, because it provides job for almost 1,500 people. But the Terminal should also operate without any harm to people and environment.
In addition regional authorities also plan to sign an agreement with the Vladivostok fish port. On the instructions of the provisional Governor of the Primorsky region, by the beginning of next year the port must stop the transshipment of coal and reorient to the development of the fishing industry.
News source: www.vestiprim.ru