14-02-2019, 13:00
There are not enough pediatric cardiologists in Primorye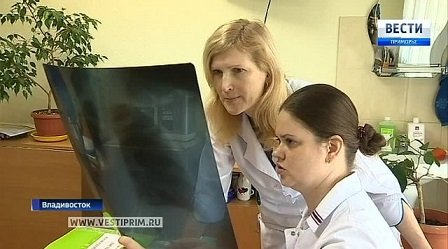 "In Primorye there is no one to treat children with heart disease"
The article stated that the cardiology department of the Center for the Protection of Motherhood and Childhood is closed, there are no doctors.
Ignat baby is only a month old, and he has already managed to fly a helicopter. True, the reason is joyless. From Nakhodka, the baby, along with her mother, was urgently hospitalized to Vladivostok by sanitary aviation.
The diagnosis is tachycardia.
Now Ignat pick up medication. All under the strict supervision of a pediatric cardiologist. On Anna Tupikina's shoulders are seven patients from infants to adolescents. She is the only cardiologist in the department.
Anna Tupikina arrived from Tomsk. The situation escalated in December. Then, for various reasons - a decree, a change of workplace, vacation - several doctors left the department at once. Maritime media was full of information that the only children's cardiology in the region is closed:
However one doctor will not close the problem of personnel hunger of children's cardiologists. Necessary doctors are not trained at a local medical school.
Until this problem will be not solved, young specialists from another places will come to Primorye. Doctors who get a job within a year after graduation from the university will be charged 10,000 rubles in excess of their salaries. In the meantime, young patients with particularly complex heart diseases are often sent to Khabarovsk or Novosibirsk.
News source: www.vestiprim.ru