6-02-2019, 12:30
Defense Ministry demonstrate "jihad-mobile" in Vladivostok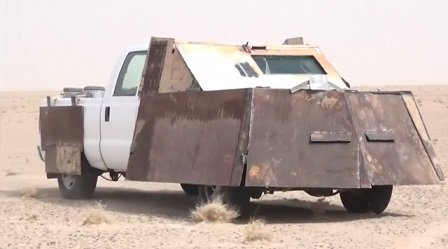 Vladivostok will hold captured equipment exhibition captured during the military campaign in Syria.
The Ministry of Defense of the Russian Federation will transport around 40 "exhibits" neutralized in Syria in a special train. These are improvised explosive devices, grenades, land mines, as well as a jihad-mobile and a self-propelled plow mine sweep.
The mobile "museum" will work within the framework of the military-patriotic action "The Syrian Turning".
All the "exhibits" - obtained during operations in Syria in 2016-2017 in Palmyra, Aleppo and Deir ez-Zor. In these areas Russian sappers defused more than 100 thousand explosive objects, cleared more than 6.5 thousand hectares, 17 138 buildings, as well as 1 410 km of roads and 12.6 km of railways.
The train will travel from Moscow to Vladivostok and back 75 days.
News source: www.vestiprim.ru