27-12-2018, 16:28
"Primorye - 80! Our history ": Interview with Valentina Sharova, an expert on the history of the Pogranichniy district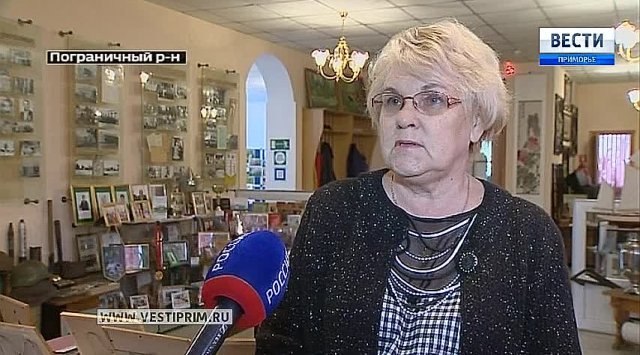 "Primorye - 80! Our History ": Interview with Valentina Sharova, Deputy Head of the Administration of the Pogranichniy district, an Expert of the Pogranichniy District's History.
The history of the modern border region as it often happens is determined by geography. The position of these lands at the junction of states has enriched the events that took place here.
Railway had a huge role, and however it could not exist.
When they began to build a station in Grodekovo, the main purpose was connect Chinese Eastern Railway with Transsib. They choose a pace where to build the road very long time.
And they decided that it should go through Poltavka. The opening ceremony took place there.
There is a photo with a gorgeous tent. A lot of people arrived to the opening ceremony. Engineer Sviyagin arrived to build this road.
He looked at the terrain and said that the road should be built in another place. He made some research and thus the railway was build in another area.
The construction of the road has begun. It lasted only 2 years. There were military, Cossacks, Chinese workers, the convicts. Life was in full swing.
The road was built very quickly. Also were built 5 tunnels.
The newspaper Vladivostok that time described the station that the most beautiful place is the railway station, flower gardens, a fountain. The station is cast iron lamp, a monument to the history of regional significance.
News source: www.vestiprim.ru