7-11-2018, 13:48
Udege people will present their work about youth employment at the Congress of the Peoples in Primorye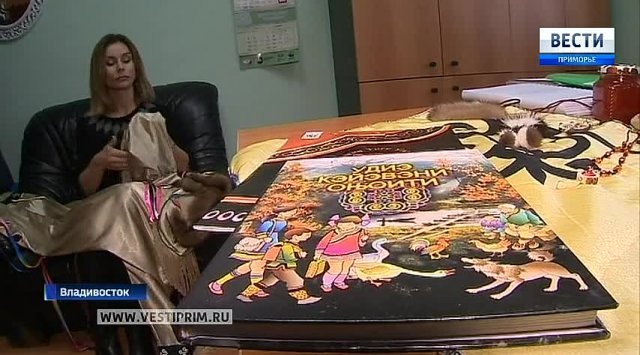 Udege people will present their work about youth employment at the Congress of the Peoples in Primorye
The sixth forum will held at the Palace of Culture of Railwaymen.
In the 31th of October there will open a lot of places, including scientific ones.
Not only creative teams will take the stage, but also women of fashion in ethnic costumes.
Valentin Andreytsev specifies the list of congress participants. The union of the indigenous Primorye people will be represented by the Krasnoyarsk people. There are a lot of Udege communities in Pozharsky district. This booklet is available in several languages, including Japanese. The ideas of the ethnos of the Udege of the Red Yar are embodied in textiles.
The head of the Union of Indigenous Peoples of Primorye shares his plans - Udege intend to open an artel processing enterprise.
They are already leading fish in the Terney area.
Masha Kopylova finish embroidery on a festive tablecloth, also she is studing science.
Udegei will show the basics of ornamental embroidery and fashion shows to the curious public, taste traditional dishes, teach them to read the national primer.
News source: www.vestiprim.ru