7-11-2018, 13:49
The VI Congress of the Peoples of the Primorsky Territory will be held in Vladivostok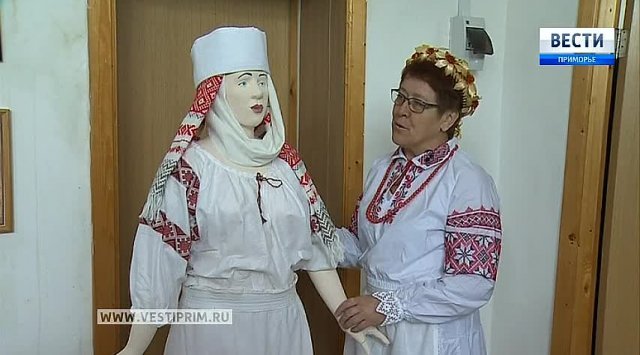 Armenians, Belarusians, Ukrainians and other representatives of communities and diasporas from all over the region will take a part at the VI Congress of the Peoples of Primorye.
It will begin on October 31 and will be held within two days.
Belarusians of Primorsky Krai tremblingly preserve folk traditions.
A house of Belarusians works in Ussuriysk.
The subject of pride is the exposition of the folk hut - the layout of the house of peasants of the end of the XIX century.
Masters made the stove, utensils were collected from all over the historic homeland.
The house was prepared specifically for the First Congress of Peoples.
Some interior items will be presented at the exhibition this year.
One of the oldest and developed types of art of Belarusians is embroidery, which has retained many original features and features.
It reflects the social environment of life, artistic tastes and skills of its creators. Today Belarusians remind the spreader Elena Martsinyuk, she is very famous in Primorye.
Following the results of each congress of the peoples of Primorye, representatives of the Belarusian diaspora create a photo album. These pictures tells that all nations still together.
At the congress of peoples different nationalities will present their creativity and traditions. The program of the event: a scientific-practical conference, a competition of workers in the sphere of state national policy, discussion platforms. The thematic concert "Primorye Multinational" will traditionally become the main event of the congress.
News source: www.vestiprim.ru