29-10-2018, 14:00
Students-teachers have practice in Primorye schools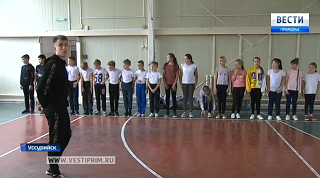 Students-teachers have practice in schools in Primorye, without interrupting their studies.
They had such an opportunity for the first time this academic year after the launch of the project "Teacher of Primorye".
Pavel is still studying, but he is already completing teacher education. He likes football.
That is what was required for an internship at the Ussuri school.
His relatives were teachers, and his first physical education teacher from his native village Zanadvorovka inspired him.
The project "Teacher of Primorye" began in September of this year..
According to experts, this is how the shortage of young professionals in schools is partially solved in the province, and long-term practice improves the quality of training.
Students work in schools during the whole year. Undergraduates were practiced in almost all districts schools, including the most far areas of the region. In total, the project "Teacher of Primorye" involved 160 young professionals.
News source: www.vestiprim.ru