23-08-2017, 23:29
Butterflies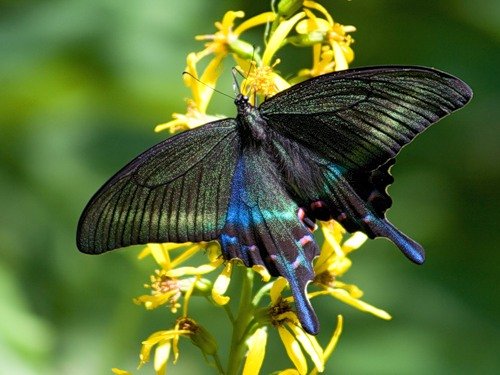 Butterflies are one of the most ancient insects.They populated Earth even 150 million years ago. Nowadays there are about 160 thousand species of butterflies. Far Eastern regions of Russia are famous for their wide diversity of these insects. In Primorsky Krai, there are more than 3 800 species of butterflies!
57 species of insects are noted into the Red Book of Russia. Among them, there are a lot of butterflies. For example, Wild Silkworm (Bombyx mori) can become extinct in Russia. Or Camptoloma interiorata has a very small natural habitat in Russia.
Butterflies belong to Lepidoptera order of insects. It's easy to determine species because of the ornaments on the wings. A beak is another feature of butterflies. It's a long thin tube butterflies use to feed themselves.
It's possible to find butterflies during the whole warm season. From the eggs, that were laid in late autumn, caterpillars will appear in spring. When they become mature, they make cocoons. And then, 2-3 weeks later, butterflies appear.
News source: www.vestiprim.ru