9-08-2017, 13:58
"Zhivaya taiga" has summed up the results of its work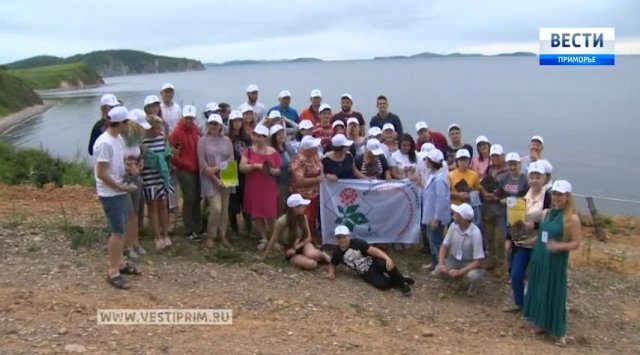 "Zhivaya taiga" ("Living taiga") is one of the most famous social-ecological projects in the Far East. It has summed up its results for the 11th time.
The school of eco-journalism is one of the most popular programs of the project. It reflects the situation of the eco safety of the region, helps to attract government's attention to the ecological problems.
For example, children's television studio "SHIP" is an active participant of all of the local projects of social-ecological organization "Pervotsvet". Children create TV shows and videos dedicated to ecology, annually organize "Tiger Day" in Lutchegorsk and collect money for tiger Zhorik from the rehabilitation centre "Utes".
Natalia Prodan, the head of the children's television studio "SHIP": "The project "Save the lungs of Lutchegorsk" has finished recently. We had a problem with dumps. There is one dump not far from the town, children were able to state the problem to the government, and now this dump is in reconstruction".
Studios like this help to connect local ecological clubs and World Wildlife Fund.
Petr Osipov, the head of the Amur department of WWF: "Traditionally, tigers and leopards are priorities. It's very good that the government works with the Fund now and two non-commercial organisations "Amursky tiger" and "Dalnevostochnii leopard" were created. We always choose important aspects of Primorye's ecological life. Next year we want to count storks all over Primorye, Hanka and Amur".
The main idea of such programs as "Zhivaya taiga" is to raise awareness of important ecological programs. The most effective way of doing it is to work with journalists. Special programs "Vesti. Tiger" and "Our neighbours" of GTRK "Vladivostok" are a perfect example of it.
News source: www.vestiprim.ru