5-10-2018, 09:00
Oleg Kozhemyako: The fishing industry does not consider the needs of the residents of Primorye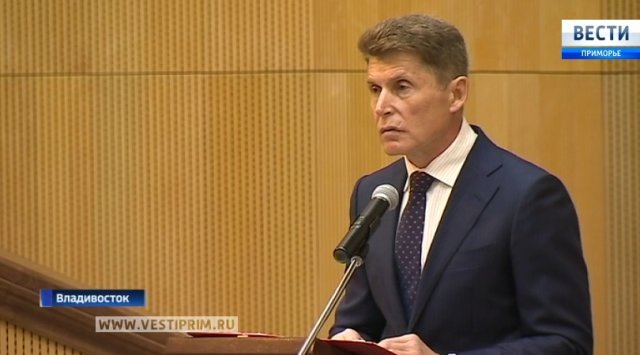 An international fishermen congress was opened in Vladivostok.
A lot ofRussians and guests from different countries took part in it.
Businessmen, scientists, representatives of the Federal Agency for Fishery and Regional Authorities discussed a lot of questions at the plenary meeting.
At the beginning of the XIII International Fishermen Congress in Primorye there was a musical concert.
Then its participants - more than 450 people – start to discuss more serious issues.
The head of the region said that today the fishing industry does not consider the needs of the ordinary private workers.
Oleg Kozhemyako noticed that the prices for the fish in region are very high.
Also he criticized the work of fishing associations.
He stressed that it is they should have the main role in maintaining a reasonable prices for seafood.
Another important problem is the use of local ports.
Owners of ports are in Moscow, but the residents of the Far East should suffer from coal terminals emissions.
Among the guests there are delegates from Poland, Norway, the Asia-Pacific countries and not only.
The 13th International Fishermen Congress will last two days, and but the main work just has begun.
After the plenary session government and businessmen will take round tables on the most pressing and important questions.
News source: www.vestiprim.ru