27-09-2018, 14:30
Photo exhibition dedicated to the 100th anniversary of the end of the First World War opened in Vladivostok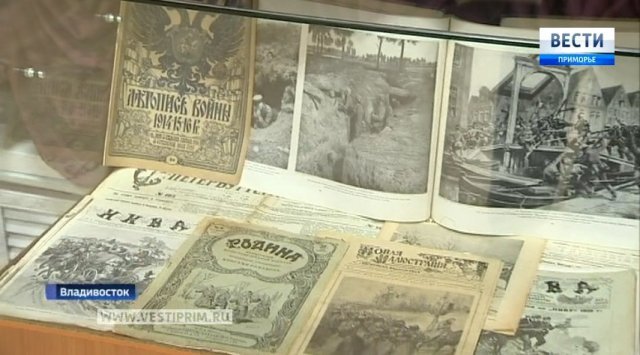 Photo exhibition dedicated to the 100th anniversary of the end of the First World War opened in Vladivostok
The Primorye State Picture Gallery strengthen its international connections.
Slovakia third exhibition has already opened in the halls of Partizansky Avenue.
Last year, the audience got acquainted with the canvases of Slovak artists.
This time unique historical photographs arrived from Europe to Vladivostok,.
This exhibition is dedicated to the centenary of the end of the First World War, which is celebrated this year. Photos - from that terrible time, when first time were used aviation, chemical weapons.
The exhibition is accompanied by cadres of historical newsreels and documentaries. In the picture gallery on Partizansky Prospekt, it will last until October 7. And next Friday there will be a lecture "The First World War and Russian Society".
News source: www.vestiprim.ru