26-09-2018, 16:49
The detachment of combat ships of the Pacific Fleet will go for a three-month campaign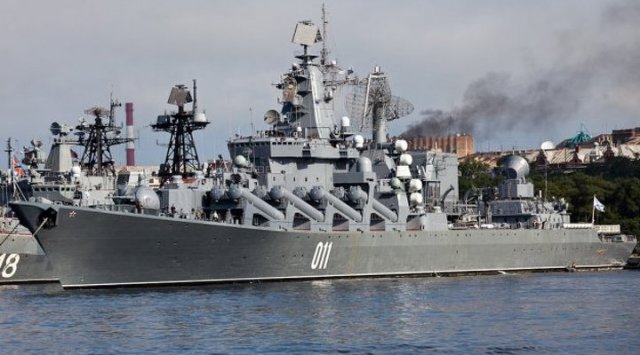 30th September, Sunday, Flagman of the Pacific Fleet missile cruiser "Varyag" and a large anti-submarine ship "Admiral Panteleev" will go on a long trip.
In the Ministry of Defense said that in accordance with the plan of combat training of the Russian Navy, the Varyag Guards Missile Cruiser and the large anti-submarine ship Admiral Panteleev will leave the Pacific Fleet's main base on a long-distance expedition that will last for more than three months.
The ships will visit several foreign ports in the Asia-Pacific region, take part in the Russian-Chinese exercise "Maritime interaction-2018" and the Russian-Indian exercise Indra Navi-2018.
According to the plan of the campaign there are exercises and exercises, including those involving decked helicopters.
News source: www.vestiprim.ru