20-09-2018, 11:23
The Primorye Regional Philharmonic Society presented the 80th concert season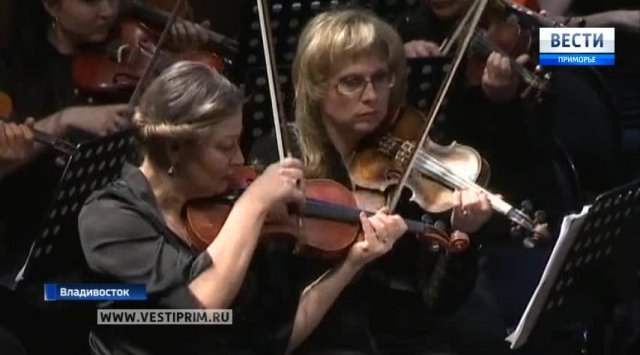 From Tchaikovsky's symphonies to jazz compositions. The Primorye Regional Philharmonic Society presented the 80th concert season. It will be painted with fireworks of new creative projects and bright musical events. The jubilee season will open on the next Friday, September 21.
International festivals, bright premieres and tours in new costumes! A rich musical program will decorate the cultural life of the region in honor of two jubilee dates: the 80th anniversary of Primorye and the 80th concert season of the Primorye Regional Philharmonic. At the opening decided to surprise one of the brightest works in world music. Pyotr Ilyich Tchaikovsky's Symphony No. 5 will be performed by the Pacific Symphony Orchestra.
Why the main conductor of the orchestra Anatoly Smirnov chose this work for the opening, the artist explained at a press conference:
Anatoly Smirnov, the conductor of the Pacific Symphony Orchestra: "I would like to play for the listeners at the beginning of the season those works that they love very much and which are very popular. Pyotr Ilyich Tchaikovsky himself was very fond of the Fifth Symphony. Also in this concert will be a young, talented pianist from Volgograd ... "
News source: www.vestiprim.ru