29-11-2016, 17:29
Primorsky region has reached a new level of cultural exchange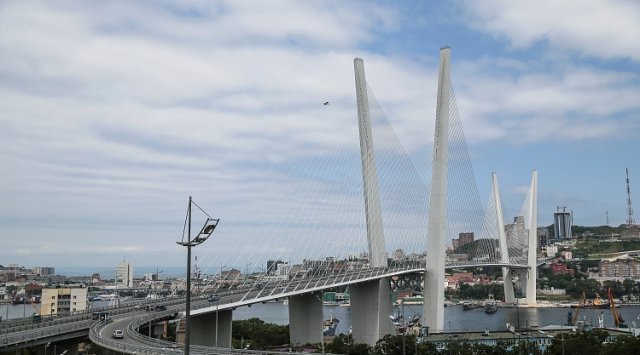 Japan, South Korea, China, USA, Germany and France are the main partners of Primorsky region in the field of cultural exchange in 2016 year.
International festivals and forums are being held in Primorsky region annually. The most significant of them are "Pacific Meridian" international film festival of APR, international Jazz festival and "Far Eastern Spring" festival of classical music.
As representative of Department of Culture of Primorsky region informs, this year the 25th "Far Eastern Spring" Festival of classical music was held in Primorsky Philharmonic theater in April. A gala concert, photo exhibition and a joint concert of young performers of Primorsky region and Jilin province were held in Vladivostok as part of Jilin Province Days in Primorsky region in June. Days of classical music of the Asia-Pacific region were held in the first decade of September, this event was arranged under the support of Consulate General of Korea and Japan. International Jazz Festival was held in November. It was attended by musical bands from France, Germany, Japan and USA.
Besides, performers of Primorsky region actively go on tours to the other countries. For example, one of the bands of Primorsky region participated in the International Art Festival in Gangneung - Republic of Korea.
Another local band has participated in the events, organized in the framework of the Days of Primorsky region in Tottori Prefecture (Japan) from 22nd to 25th of November.
Museums and galleries of Primorsky region are exchanging their exhibits with foreign counterparts. Exhibitions of works of art are being held annually during the summits of the heads of regional administrations of the countries of Northeast Asia. Jilin Province of China, Gangwon Province of Republic of Korea, Tottori Prefecture of Japan, Primorsky region of Russia and Aimang Central Province of Mongolia are participating in these events.
Thus, an exhibition of works of art of the countries of Northeast Asia was held in Changchun City of Jilin Province as part of the 21st Summit on International Exchange and Cooperation of Regional Rdministrations of the Countries of Northeast Asia in July, 2016. 15 art works of Primorsky region artists were represented at this exhibition.
In addition, an international book exchange is being carried out between libraries of Primorsky region and Tottori prefecture for more than 20 years.
News source: http://vestiprim.ru/news/policy/43592-ne-tolko-atr-no-i-evropa-primore-vyshlo-na-novyy-uroven-kulturnogo-obmena.html