7-08-2018, 13:30
The model of " thrifty hospital" is introduced in Vladivostok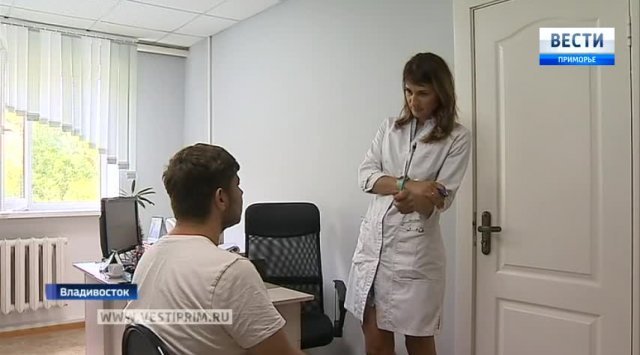 The models of the future medical institution of are experienced by the doctors of Primorye.
In the second regional hospital, for example, the project of a "thrifty polyclinic" is being realized.
First of all, you can quickly come to the registry, make doctor's appointment and come the right specialist at the appointed time.
To correct the error, they created a call center has been, where 60% of all records are going according patients timetable.
The medical registrar Yunona Verezhkova passed the professional competence test. Her examiner was the Russian Minister Assistant of Health. The official was very glad.
The main thing is that the patients not need to wait for long time at the reception desk.
The new standard includes medical care at home.
The clinic has a special service for calls.
Patients are advised to visit in advance. For the small mobile equipped special cabinet.
There are also the program "Istokclose cooperation of the hospital and ambulance service. The specialists of the hospital can help the patient immediately, including in case of hospitalization.
News source: www.vestiprim.ru