26-07-2018, 16:00
"Primorye - 80! Our History »: Nadezhda Beznoschenko, obstetrician-gynecologist from Chernigovka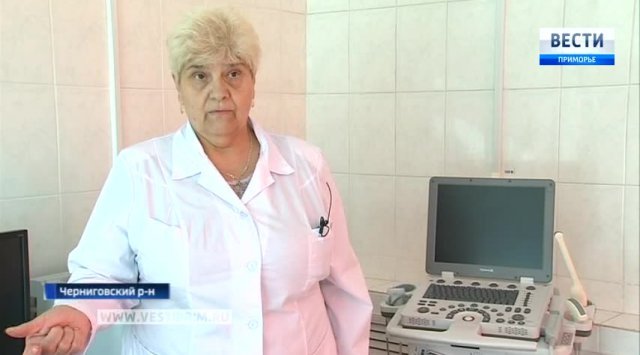 The doctor from the Primorye village has been working as gynecologist for more than 30 years. In the Chernigovka village Nadezhda Beznoshchenko is responsible for health of future mothers.
She is just a godmother for children in Chernigovka. All day long Nadezhda Beznoshchenko is caring about the health of moms and their future kids.
She remember how she came from Sakhalin to study in the Pacific Medical University, and then she got a job placement in the Chernigov district hospital.
Firstly she was a doctor at the polyclinic, then she became the head of the obstetrics and gynecology department and for 35 years in one team.
It is very important to be a master of all trades, and this is because the specialists in her department are not enough!
According to the doctor this is the main reason for the shortage of personnel.
Nadezhda Beznoschenko, head of the obstetrics and gynecology department of the Chernigovka hospital: "I'm the head, I'm on duty, I have a day hospital and another children's reception. That is, I live here. And so, if I work at the rate of the manager, on average I will get 21 thousand rubles, or 22, for my experience. And the young if they come - they will not have this either! "
News source: www.vestiprim.ru