13-07-2018, 17:34
The shipyard "Zvezda" buy Korean steel by $ 18 million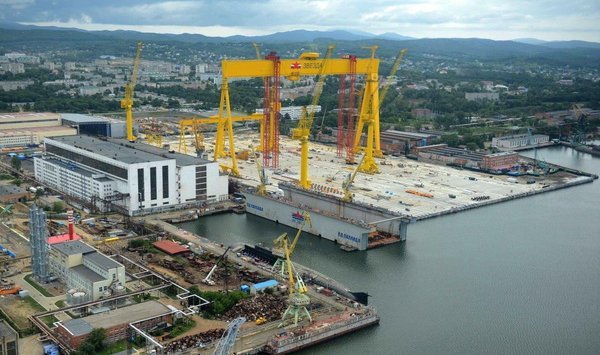 LS Networks Co. (South Korea) will manufacture and supply steel structures for LLC "Shipbuilding complex" Zvezda ", which is implementing the project of construction of a shipyard in Bolshoi Kamen Primorsky Krai.
According to the site of public procurement, LS Networks was selected as the supplier in the purchase from a single supplier, according to Vesti: Primorye, referring to the Russian Maritime News.
The price specified in the contract is $ 18.196 million (excluding VAT), the procurement protocol says.
The purchase was carried out within the first stage of construction of SSK "Zvezda" for the assembly shop of the blocks.
News source: www.vestiprim.ru