16-04-2018, 18:12
The head of Vladivostok will represent the capital of Primorye in the industrial center of China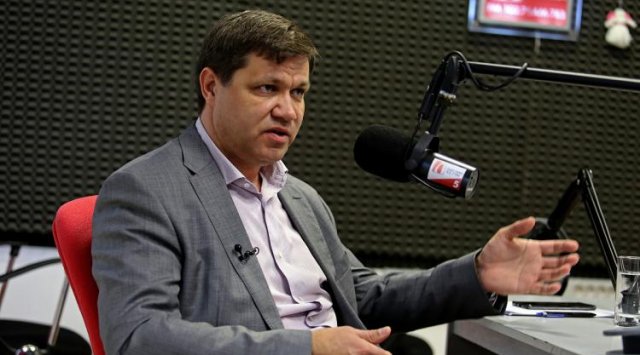 Today, on April 16, the head of Vladivostok went on a working trip to the People's Republic of China.
At the invitation of the Bank of China, one of the country's largest state banks, the delegation of Vladivostok will take part in the 22nd International Trade Fair for Trade and Industry Enterprises in the field of cross-border investment and trade, which will be held in Henan Province from April 17 to 19.
This platform for the development of international cooperation is organized by the Ministry of Commerce of the People's Republic of China, the People's Government of Henan Province, the Chinese Council for the Promotion of International Trade and the Chinese People's Association for Friendship with Foreign Countries.
Annually more than 500 companies from 80 countries and regions of the world take part in the event. Vladivostok on this site will be presented for the first time.
As Vitaly Verkeenko noted, the purpose of the trip is establish cooperation with the central provinces of the People's Republic of China, where are located the major industrial and financial centers of China.
Vitaly Verkeenko plan to meet with the leadership of Zhengzhou city, the administrative center of Henan Province, take a part in negotiations with large industrial companies. Among of them are Henan Provincial Road Administration, the Aipuer Information Technology Company, Guanghe, the Second Civil Engineering and Construction Company of the Second Central Construction Company of China, and others.
Further, the Vladivostok delegation will go to Japan at the invitation of the Japanese organization for the development of foreign trade JETRO, where he will meet with a number of companies for the implementation of joint projects in the capital of Primorye, and also meet with representatives of Japan Vladivostok Assosiation.
News source: www.vestiprim.ru