7-11-2016, 17:43
Businessmen of Primorsky region have presented food and alcohol of their own production at Shenyang Exhibition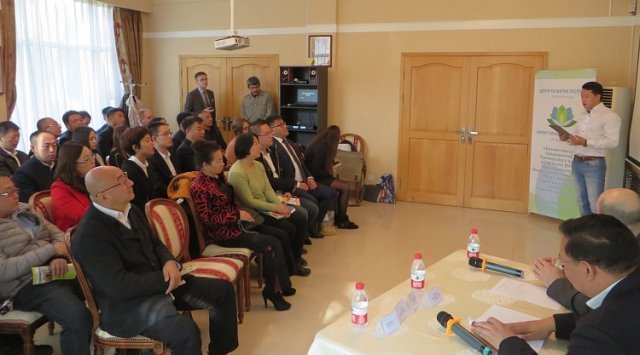 Participation of small and medium business of Primorsky region in Shenyang Exhibition was organized by a regional center of export development with support from the Russian Consulate General in Shenyang.
According to the Center of Export Development, manufacturers and exporters of food and alcohol products that are representing Primorsky region participate in such event not for the first time.
"Presentations of Primorsky region companies have attracted great interest from Chinese counterparts. After the presentation and products' tasting, a business meeting was held. During the meeting representatives of Russian and Chinese companies had a chance to get to know each other better and discuss some cooperation opportunities. ", - said the head of Export Development Center of Primorsky Region, Sergey Kazakov.
In addition, a working meeting between businessmen of Primorsky region and representatives of Shenyang branch of China Council for the Promotion of International Trade was held during this event. The meeting was dedicated to the enlargement and strengthening of trade and economic relations of the regions.
News source: www.vestiprim.ru