23-01-2018, 15:50
In Vladivostok open an art object of the famous literary hero Stirlitz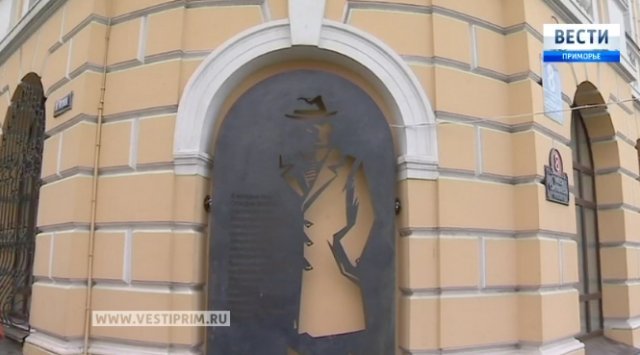 In Vladivostok opened an unusual art object.
There is no the same one in the city.
It is dedicated to the scout and journalist Maxim Isaev - later became famous as Shtrilits.
The art object is created on money of bisnessmen. The authors promise that it will glow at night.
It is planned that the art object will be located opposite the hotel "Versailles" at the corner of Svetlanskaya and Tigrovaya street.
The author of this object is the young Vladivostok sculptor Vsevolod Drevlo.
He graduated from the St. Petersburg Art and Industrial Academy.
He offered for Vladivostok a lot, but, unfortunately, did not return to Vladivostok.
He died with his wife, didn't realize anything.
The film about Isaev this year is 50 years old.
This story start in Khabarovsk, when the author of the future novel "Password is not needed" worked in the local archive.
It is said that there that he found a note about a man who come to White Vladivostok with the instructions of Dzerzhinsky's in 1921.
According to the novel Vladimir-Isaev, when he was more than 20 years old, come to Vladivostok and breaks all plans of the Japanese. In the movie the actor Rodion Nahapetov is almost the same age with Vladimir-Isaev. Isayev evacuated from Vladivostok to Japan with the white army and only in 5 years will become Stirlitz.
News source: www.vestiprim.ru