31-10-2017, 12:30
Сows like are eating watermelon in the Kazanka village in Primorye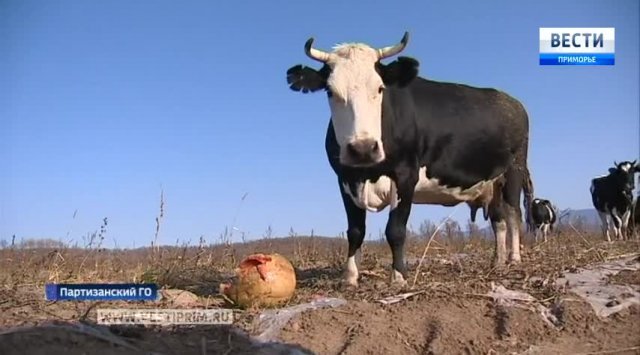 Сows like to eat watermelon in the village Kazanka in Primorye. And moreover it improves the production of milk.
This year in the village of Kazanka grow a lot of watermelons. A part of the watermelons peasants took for themselves, and another part they gave to the cows. On practice it brings very good results. If cow eat a watermelon, it will have a lot of milk. And the milk has watermelon smell.
Businessmen Ivan Poluektov was born in the village of Kazanka and built a large farm here. Last year he took a part in the program of mass import of Australian cows. Today he uses tribal seed and balanced feed for improving cows breed and the milk quality cows.
For five years the efficiency of his business has risen by 60%.
Except of watermelon these cows also like to eat pumpkin, potato and other vegetables.
News source: www.vestiprim.ru