4-09-2017, 14:30
About 22 thousand students start schooling in the 1st of September in Primorye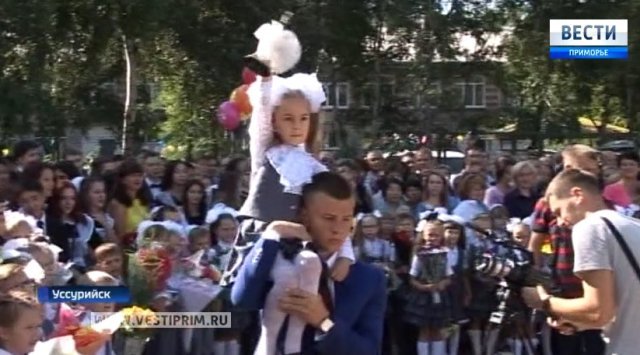 Knowledge Day is celebrated in 1st of September in Primorye.
This year about 22 thousand kids first time go to school in Primorye. There are more than 200 thousand students (from the first to the tenth grade) totally in Primorye.
The large part of students in Ussuriisk. There are some schools became experimental sites this year in Primorye. Students can win grants, participate in different festivals and forums.
This time Vladimir Miklushevsky, the Governor of the Primorie visited school No. 63. He met with students and discussed the for now most important themes for them: what university is the best, where you can find a good job and to stay in Primorye. After discussion all the students came back to сlasses.
News source: www.vestiprim.ru