19-07-2017, 15:31
During summer holidays children learn new things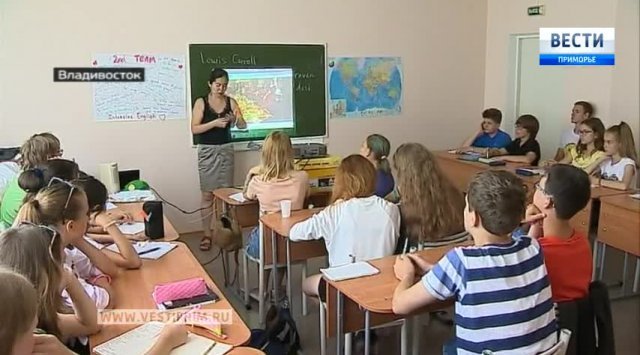 It is the middle of summer holidays. However, many children centres have special educational programs for kids. That's why summer is the best time for studying for some pupils. Our journalists visited a centre where everyone speaks English.
Kids learn English by singing songs.
Tatyana Lupacheva, the head of the educational program: "They are kids! And we should understand that they are on holidays now. So, of course, when we very creating the program, we kept it in mind.".
Children even have English names.
Sofya Bondarenko, the participant: «We have our own names. My English name is Alien»
These programmes are made according to universities recommendations. All of the teachers are certified.
News source: www.vestiprim.ru