2-01-2022, 21:49
« Made in Primorye » festival fair is opened in Vladivostok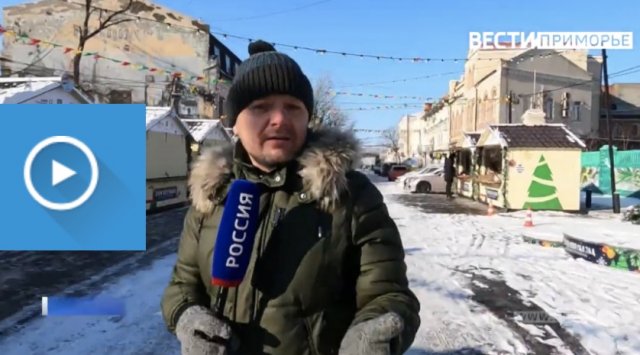 Residents and guests of the city are invited to the festival fair "Made in Primorye". Homemade pickles, delicious gifts of the Ussuri taiga and handmade gifts await its new owners.
It's hard to walk past the improvised shopping mall. The pavilions are located in the very center of Vladivostok, on Admiral Fokin Street between Aleutskaya street and Okeansky avenue. Market stalls are decorated with bright garlands and multicolored flags. It is beautiful, creates a New Year's mood and attracts citizens: there is a desire to come to the pavilions and buy gift souvenirs and food for the festive dinners.
This year the festival consists of two zones: a fairground and a creative tent. At the festival you can not only buy meat, fish, pickles, honey and dairy products. In the tent of craftsmen, more than 40 self-employed citizens present their products. Among the goods you can find toys, clothes, cosmetic soaps, jewellery and even handmade chocolates.
The festival "Made in Primorye. Winter Tale" will last until January 9, every day from 10:00 to 20:00.
News source: www.vestiprim.ru