23-12-2021, 20:50
Primorye's sportsmen conquer international championships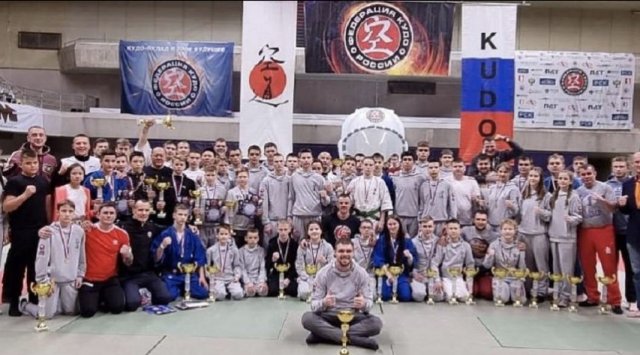 Athletes from Primorye successfully performed of the World Taekwondo Championship and at the European Sambo Championship. The kudoists returned from prestigious competitions with gold medals.
Primorye athletes became winners in international taekwondo ITF competitions. From December 11 to 19 several major tournaments were held in the capital of the Republic of Belarus: the world championship among veterans, the world championship among juniors and the Open World Cup among athletes of different age groups. The competition brought together 450 taekwondo athletes from 30 countries. Primorye athletes competed seriously with the strongest athletes of the planet and won 10 medals.
A good result at the European Sambo Championship showed an athlete from Artem. Primorye athlete won a bronze medal. According to the Ministry of Physical Culture and Sports of Primorye, representatives of 18 countries and more than 150 athletes took part in the competition. Russian team was unrivaled in the overall standings - young sambo wrestlers won 10 gold, two silver and four bronze medals.
The XXVIII Russian Kudo Championship ended successfully for Primorye as well. 432 athletes from all federal regions fought for awards in Moscow. In total 29 sets of medals were played. Our athletes as a part of the national team of the Far Eastern Federal District won 21 awards of different merits, including 11 gold, five silver and five bronze, as well as won a cup for first place in the team event.
News source: www.vestiprim.ru