22-11-2021, 21:35
« Vostochny Port » company took part in the Transport Week in Moscow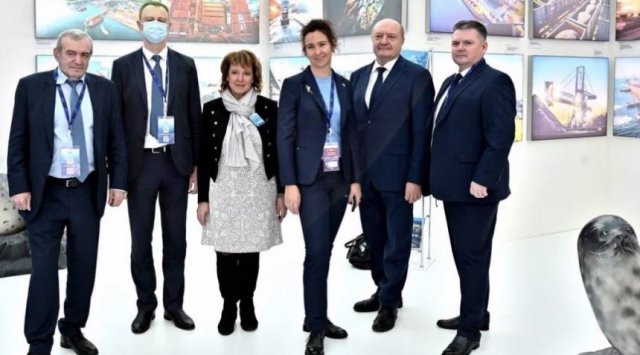 The largest in Russia specialized terminal for high-tech coal transshipment Vostochny Port presented its own experience of applying the best available technologies of closed transshipment of coal products and the implementation of large-scale infrastructure and environmental projects at the XV International Forum and Exhibition "Transport of Russia - 2021"
Every year "Transport of Russia" forum gathers thousands of industry professionals and tens of thousands of visitors. In 2021, more than 90 exhibitors presented their developments in the field of transport on the area of more than 3,900 square meters. Like last year, the main point of attraction was the showroom of national projects. Visitors could get acquainted with the presentations of the latest developments and premieres in the field of transport. « Vostochny Port » was traditionally represented among the key participants of the forum events. The topic of the best available technologies, disclosed by "Vostochny Port" JSC at the photo exhibition at the jubilee transport forum in the capital of Russia, in many ways echoed the theme of 2021, which was declared by the President of Russia Vladimir Putin the "Year of Science and Technology".
One of the key events of the International Forum was the signing of a landmark agreement on the participation of the Port in the strategic project "Carbon-neutral transport", under which « Vostochny Port » joined the consortium created on the basis of the Russian Transport University for the development of the project.
News source: www.vestiprim.ru