6-03-2017, 15:53
Water taxi service is legal now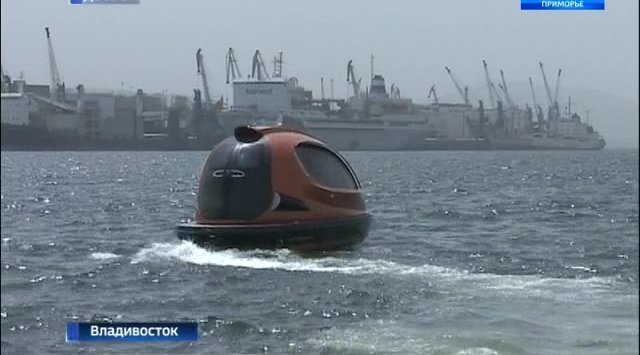 Significant event for owners of small boats has happened in Primorsky region – the first license for transportation of passengers on powerboats and small boats has been issued.
Vladimir Kharchenko is proudly displaying an authorization document received just the other day. Vladimir's enterprise became a resident of Vladivostok Free Port. The key activity area of the company is the development of tourism in the area of boat tours and water taxis. Now he can carry out transportation of passengers on powerboats and small boats.
Vladimir Kharchenko, business owner: "We have developed a program of passengers transportation from Vladivostok to Russian Island, this program allows guests to see all the touristy places staying on a comfortable boat".
Vitaly Klyuev, Director of Department of State Policy for the Marine and River Transport of the Russian Federation: "From now on, when new regulation comes into force, the owners of powerboats and small boats only need to provide vessel's certificate to get the license. Federal Transportation Inspection Service must issue the license for transportation of passengers on small vessels within 30 days".
About 40 thousand of small vessels are being registered in Primorsky region. This is a small business sector that can be involved in the development of local tourism. Boat trips will become legal now. The main thing for boat owners now is to take all measures to ensure safety at sea.
News source: http://vestiprim.ru/news/ptrnews/47113-znamenatelnoe-sobytie-proizoshlo-dlya-vladelcev-malomernyh-sudov-v-primore.html