20-12-2016, 17:10
Moon Jellyfish are being brought to the Primorsky region Oceanarium from Taiwan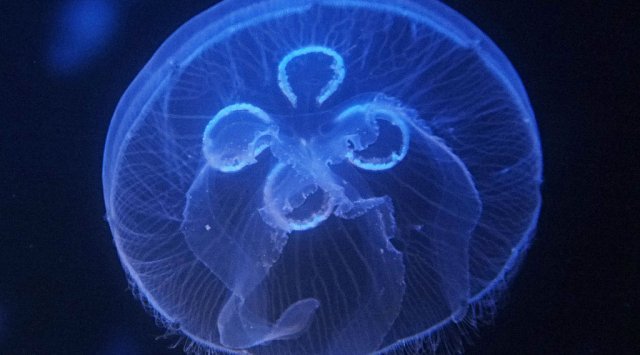 As press service center of Oceanarium informs, a batch of Moon Jellyfish was brought to the Primorsky region Oceanarium by plane from Taiwan. All the features of these sensitive to the temperature and mechanical damage creatures were taken into the account during the transportation.
In order to not to harm the jellyfish, they are being transshipped and packed only in the water. Jellyfish's body consists up to 98% of water, it is very delicate and slightest angular movement can injure them.
At present specialists of Primorsky region Oceanarium breed and raise their own collection of jellyfish. The main difficulty is to withstand temperature - it is important to keep the water parameters avoiding the high salinity and extreme temperatures.
At present Cassiopeia, Araneus, Moon Jellyfish are living in Oceanarium, it is expected that Cyanea will join them in the early spring. Jellyfish are in need of special aquariums that have artificial water streams, due to which jellyfish can float without sinking to the bottom of the aquarium. Primorsky region Oceanarium is equipped with such aquariums.
Scientific-Educational Complex "Primorsky region Oceanarium" on the Russky island was opened in early September. Floor space of the main building is about 35 thousand square meters, it includes 500 aquariums that accommodate 500 species of fish and mammals. It is possible to see the inhabitants of the waters of Japanese Sea, Okhotsk Sea, Bering Sea, Baikal Lake, Amur River and Khanka Lake, cold polar oceans, warm tropical rivers and seas.
News source: www.tass.ru