19-12-2016, 16:39
Active young people of Primorsky region will receive special award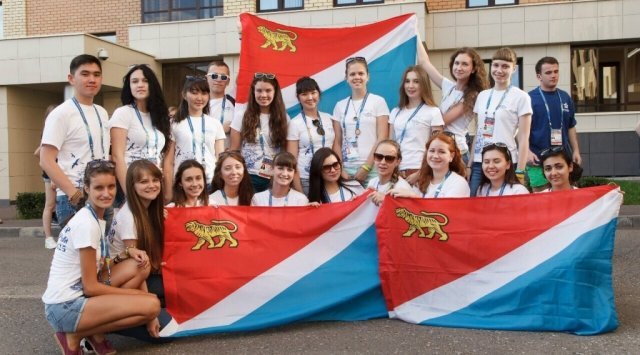 By the order of Vladimir Miklushevsky, the governor of Primorsky region, the best youth projects, community organizations and specialists working with young people will receive a special award on the eve of the Youth Day, which is being celebrated throughout the country on 27th of June.
The head of the region visited the exhibition of volunteer organizations of Primorsky region and discussed future development of volunteering in the region.
The Governor noted that the volunteers of Primorsky region are active participants of major events allover Russia, such as APEC Summit, World Student Games in Kazan, the Olympic and Paralympic Games in Sochi, and XXII "Russian Students' Spring" festival, the first and second Eastern Economic Forum.
Vladimir Miklushevsky added that the merits acquired during volunteering build character.
The governor also said that lots of attention will be paid to the development of volunteering and other youth programs in the region next year. The head of the region supported the proposal of the Chairman of the Primorsky region youth public organization to establish a special award in the field of youth affairs. It may be awarded in various categories - for best youth project, the best youth event, the best specialist working with young people, the best youth public organizations and many others.
The Governor instructed the director of relevant department to study the issue of the establishment of such Award by 27th of June - the Youth Day.
At present, there are more than 15 thousand volunteers in Primorsky region.
News source: Administration of Primorsky region