23-11-2016, 17:02
38 IPhone brand mobile phones smuggled into Primorsky region from China have been detected.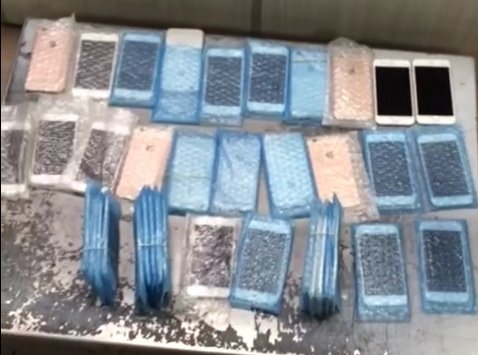 During customs inspection, specialists of Poltavka point of Ussuriysk Customs have found 38 undeclared IPhone brand mobile phones under the car's passenger seat.
According to the representative of the Ussuriysk Customs, the driver of the car is Chinese. He tried to smuggle mobile phones from China to Russia. According to his words, he doesn't know the name of the person that asked him to fulfill this task for the certain money reward.
Estimated cost of these goods is about 1.14 million rubles. The goods were confiscated. Customs officers have handed these phones to the experts.
Goods to be considered duty-free and for personal use should conform to the following conditions: should be transported by all types of transport (except air transport), customs value should not exceed 1500 euros and the total weight should not exceed 50 kilograms.

In accordance with Section 1 of Article 16.2 (Violation of goods declaration) of the Russian Federation Code of Administrative Offenses an administrative lawsuit was filed against the delinquent.
News source: http://vestiprim.ru/news/ptrnews/43395-38-ayfonov-pytalis-nezakonno-vvezti-iz-kitaya-v-primore.html