28-10-2016, 16:33
Bus service between the two suburban areas of the private sector of Arsenyev city has been resumed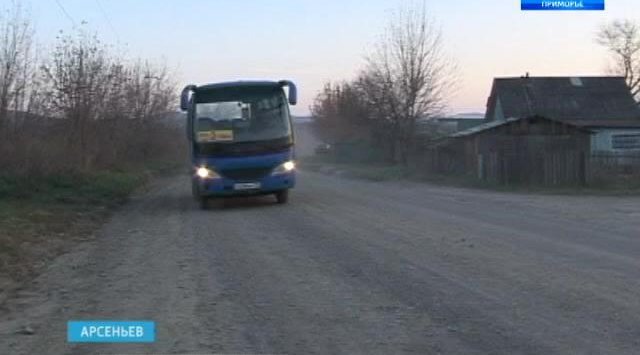 Previously, Gortop area was mainly an industrial area, and over time, single-family homes have been built here. Bus route number 2 was established to link the whole area, not only the central part of the city, but also the "Brickyard" area. But last month and a half residents began to experience great inconvenience. Because of bad dirt road and low profitability former carrier refused to provide services.
Nina Demchenko, passenger: "This bus route is vital. There are many children who go to school. There are many allotment gardeners. We have to call a taxi or go on foot caring knapsacks to get to the city. We really need this bus. "
Local authorities could not ignore the residents' concerns, it was decided to find another carrier to provide service on this important route.
At present the problem is solved and passengers comfortably get to their destinations. Bus is always on schedule.
Yuri Barmotin, bus driver: "Men, women and schoolchildren are using the bus. All of them say words of gratitude for having the route number 2 resumed. "
Morgana Gray, resident: "At the moment all residents of our district are satisfied. Everyone can get to work or take children to the kindergarten in time. We are absolutely satisfied. "
News source: http://vestiprim.ru/2016/10/27/zhitelyam-udalennyh-ot-centra-rayonov-arseneva-vernuli-obschestvennyy-transport.html