28-09-2016, 16:55
"New economy of Primorsky region": Interview on economic development of enterprises located in the areas of advanced development.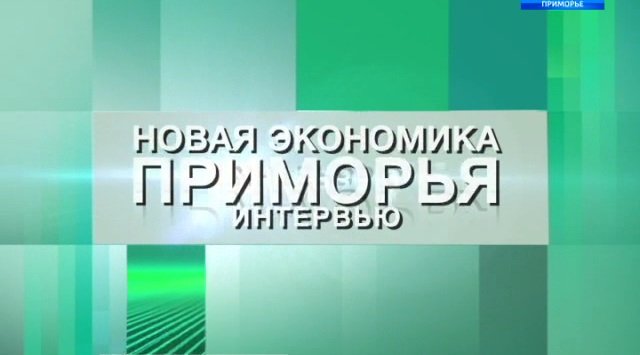 Interview with Evgeni Belokurov,general director of Evroplast factory, which is located in the Nadezdinsky territory of advanced development.
-How did you decide to establish a company on the territory of advanced development?
-Our Company was located in a different place, we have been renting a place on the territory of a sea port. In 2014 year we made a decision to change the location and build our own factory. At the same time, the government decided to establish a territory of advanced development. So we decided to take advantage of this opportunity.
-How did it effect the development of your company?
-Since our factory is located on the territory of advanced development, we have received some tax preferences, which help us saving money.
-Do you have any plans on further development?
-We have some projects we are thinking on at present, all of them are related to our main occupation - packaging. We can create a package for the chemical industry or for agriculture sector. Now, for example, the government is actively supporting agricultural sector and gives certain preference. There are many projects, now we are considering the most suitable for us.
Meeting of the heads of enterprises, located in the areas of advanced development with the president of Russia.
Representative of "Techno Nicol" Company voiced out main difficulties his company faces during working process: "Our company is a private company, we have 49 filial branches in 6 countries. On August, 6 we received a permission to establish a factory on the territory of Khabarovsk advanced development area. We produce building materials. Over the past two years, our export increased 4 times. We started actively export to China. And at present we are facing some problems, first problem is that one in two of our trucks are staying up to 4 days at the border checkpoint to pass customs procedure. The second problem is that after crossing the border we have to reload the goods from our trucks to the trucks of our Chinese partner. It happens because our countries don't have certain agreement that would allow our trucks to move all over China.
According to Vladimir Putin's answer, at present, optimization of border checkpoints and their infrastructure modernization are in process. Besides, we carry on negotiations with our Chinese colleagues on arranging 24 hour service at our border checkpoints.
About the second question, the problem is not the absence of the agreement with China, but certain restrictions in Chinese law. According to Chinese regulations, such trucks deliveries must be carried out only by internal carriers. Now we are caring out negotiations on the possibility of law liberalization for this kind of activity.
News source: www.vestiprim.ru