25-11-2019, 10:35
Young climbers competition was held in Vladivostok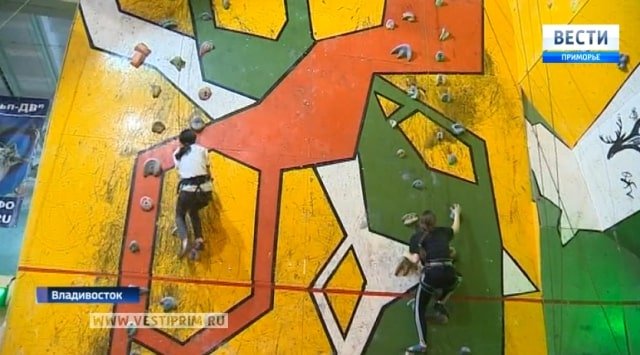 This Sunday, 150 young sportsmen from Primorye and Khabarovsky region met during Vladivostok's climbing competition.
For more than ten years, Vladivostok's climbers center has been turning into real cliffs and rocks.
For two days, the climbers were competing in their proficiency, some were falling, some were climbing till the finish line. The sportsmen demonstrated their skills in two parts: speed and difficulty.
The climbers from Vladivostok took the first prices during the competition. But the rivals are not giving up, other competitions will be held soon.
News source: www.vestiprim.ru