31-08-2016, 17:30
People's theatre of Pokrovka village is preparing for the Ethnic Congress that will be held in Primorsky region.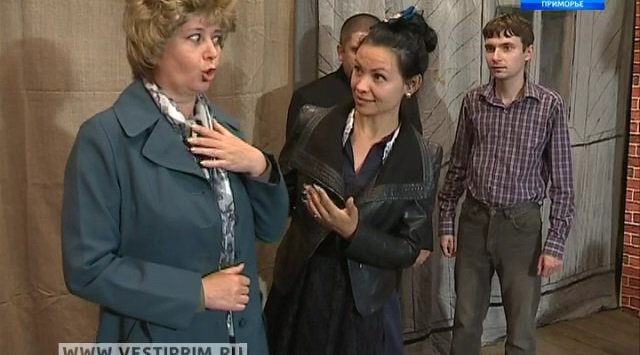 People's theatre unites Ethnic groups of Pokrovka village. Born in Karachayevo-Cherkessia Bilal Mekerov is the head of People's theatre. He is a permanent stage director, Honored Worker of Culture and honorary citizen of the Oktyabrsky district. This September he will celabrate his 80th Birthday.
Bilal Mekerov is a professional actor, 40 years ago by some quirk of fate left Caucasus Mountains in order to see bald peaks of Primorsky region.
Bilal Mekerov, stage director of People's theatre says: "I have met a lady from Pokrovka village. Love brought me to this place."
Here, in Primorsky region, the son of the Circassian people found his new home. Moreover, he has two families there: one is his wife and kids, another one is his theatre team. People's theatre team consists of 18 participants; all of them are people of different professional occupation. There is a physiatrist that plays on the theatre stage for already 35 years, a businessman that likes to spend there his free time.
This year People's theatre will celebrate its 55th Birthday. Citizens of Pokrovka village don't calculate the quantity of local ethnic groups. Russians, Ukrainians, Belarusians and Tatars all play together on one stage. Local theatre history is a spectacular example of warm relationship between people of different nations that live in Primorsky region. Now the whole team of People's theatre is preparing for the Ethnic Congress that will be held in Primorsky region.
News source: "Вести:Приморье" [ www.vestiprim.ru ]