30-08-2016, 17:53
Zabugin family from Ukraine found second home in Primorsky region.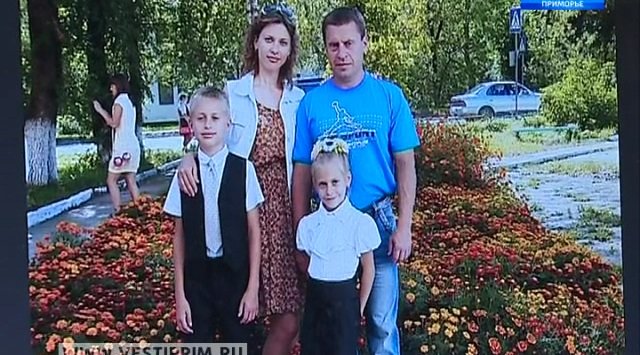 Zabugin family moved from Ukraine to Dalnegorsk two years ago. During this time, immigrants have already managed to arrange their new life and find a job.
They lived in the Krasnodon, but when new course was established in Ukraine, it became dangerous to stay in native land.
Irina Zabugina, a resident of Dalnegorsk says: "At first, of course, we were thinking that everything would be much easier, we did not expect such a large scale armed hostilities to happen in our city. We planned to wait out in the Donetsk region, but it was too overcrowded already. "
At first they arrived to Volgograd and after that moved to Primorsky region. Irina is taking care of two kids and keeping the house. Father of the family is rarely at home – he works at two jobs under a rotation system.
Zabugin family moved to Primorsky region and got Russian citizenship under resettlement program, they were really surprised by the kindliness of local people and wide open spaces of Primorsky region.
Still, sometimes they miss their native land, they keep pictures of friends, relatives and previous live at home. But now it is already obvious, that Primorsky region became the second home for the family from Ukraine.
News source: "Вести:Приморье" [ www.vestiprim.ru ]