8-08-2019, 20:23
«Natural selection»: people risk their lives on vacation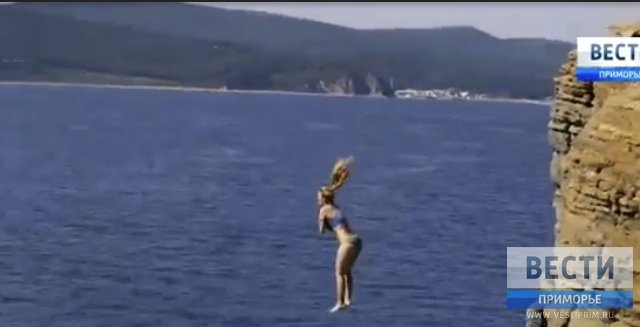 On Primorye's beaches the number of people dying and getting seriously hurt increases. Beautiful photos and desire to feel some adrenalin are to blame.
«Natural selection» - this is how news of people being traumatised on vacation are being commented.
This year, on one of the most popular swimming spots, Tobizina cape, activists from «Sun keepers» installed a so-called spot - stairs with ledges, so the jump can be as further from the cliff as possible.
Besides the stairs, there are also rope jumpers. People who enjoy jumping with ropes into the water.
News source: www.vestiprim.ru