22-07-2019, 12:30
Artist Pavel Shugurov and art group «33+1» are back on the streets of Vladivostok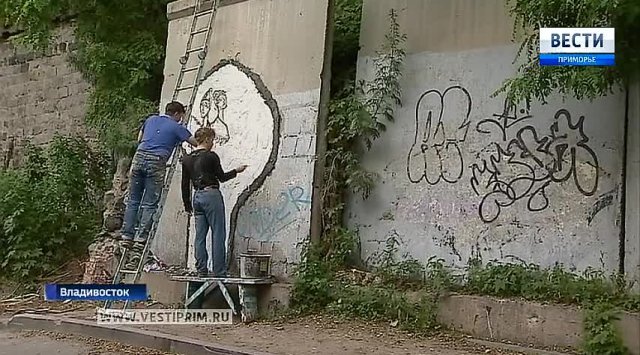 Historical personas and heroes of local myths: Pavel Shugurov is back on the streets of Vladivostok to create new relics.
He decided to start with Pochtovy pereulok. According to the artist, this is one of the most romantic places in Vladivostok. He wants to attract locals and tourists to show them historical parallels via his works. One of these parallels is the story of local businessman Otto Lindgolm who was looking for a bride in this area of Vladivostok. Now we can see him in one of Shugurov's artworks.
Ivan Rodin and Fiodor Chichkov - young artists who work alongside with Shugurov. They paint the mural in grey and white, so the master can start painting different silhouettes on this wall.
News source: www.vestiprim.ru