3-07-2019, 20:00
Summer creative school came to an end in Primorye's college of arts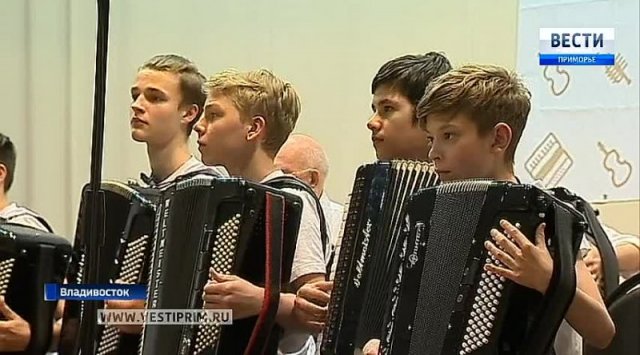 The winners of different music competitions came to Vladivostok for a week in order to practice and play. Different famous professors taught them how to turn the instrument into their own voice.
The are several programs at the school. One of them is bayan. The other one is folk chorus. Natalia Brizzhina, the head of «Elan» ensemble from Khabarovsk, introduced the kids to different styles of Russian folk song.
The summer school ended with a concert, where the school's hymn was performed. Vladimir Sidorenko, his author, directed the chorus of all of the participants.
News source: www.vestiprim.ru