3-07-2019, 11:30
In Primorye once more announced delicious festival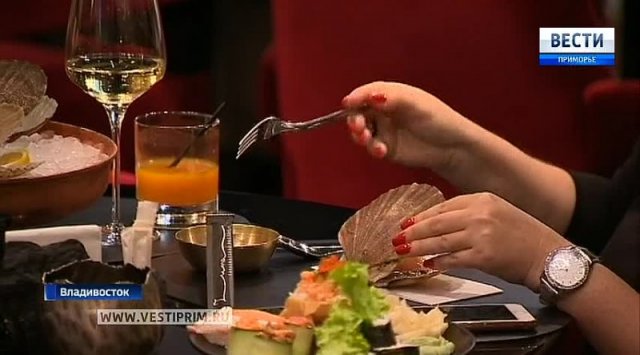 In Primorye, a delicious festival was announced again. Two dozen restaurants invited to and guests to come Primorye and taste the delicious seaside delicacy. 13 cities of Russia - from Moscow to Petropavlovsk-Kamchatsky - joined the Vladivostok "On the crest!" festival.
And so, of course, also possible! Outdoors is always delicious. But the real fine cuisine requires a literal approach to the scallop! Because he himself as a work of high art. And blame the pantheon of gods from the top of Olympus. They are responsible for our love for this mollusk. The beautiful goddess Aphrodite, a symbol of eternal youth and beauty, born from the foam of the sea, stepped onto the shore with a scallop. In gratitude for the service, Aphrodite shared her best qualities with him.
The amount of fat in it tends to zero, but a lot of protein. Essential amino acids that are not produced in the human body. In addition, it is safe, can be used by gourmets with a high content of sugar in the blood.
Vladivostok once again called the country for the annual scallop festival. Those wishing to be on the ridge and catch a wave of real marine freshness abound. The delicacy vendors are off their feet: fresh delivery every morning. In the participating restaurants of the festival more than half a ton of this product is eaten every day.
This year the scallop festival has seriously expanded the geography. Moscow, Yekaterinburg, Chelyabinsk, Izhevsk are waiting for deliveries from the Far Eastern capital - 700 rubles for one. But the real living scallop, the very first freshness, and always raw, which means - the most delicious and healthy is only in Vladivostok and only for a hundred rubles for the shell, which will be opened before your eyes. How can you not thank the beautiful Aphrodite for no less excellent scallop!
News source: www.vestiprim.ru