13-06-2019, 00:19
Ecological tourism and a dive into history in «Emerald valley»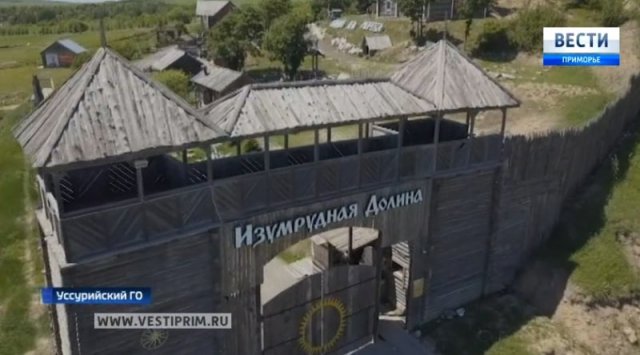 Primorye takes the leading position in tourism development in Russia. Vladivostok is only one of the many tourist attractions. Another one of them is - «Emerald valley» near Ussuriisk.
It is not Tatiana Mitroshina's family first time in «Emerald valley», but every time they go there, they discover something new for themselves. This time they met a real Ded Moroz - Russian Santa. It is possible to chat with him in the park all year round.
For Aleksander Oliferenko's family walks in «Emerald valley» are related to history. On park's territory it is possible to see how our ancestors used to live in Primorye and in Russia.
Historical reconstructions of knight fights can be seen there as well. A medieval shooting rage was installed especially for visitors.
But history is not the only thing the park is famous for. Nature is one of its main attractions.
News source: www.vestiprim.ru