24-05-2019, 08:30
Five millions chum salmon alevins were released into the Barabashevka River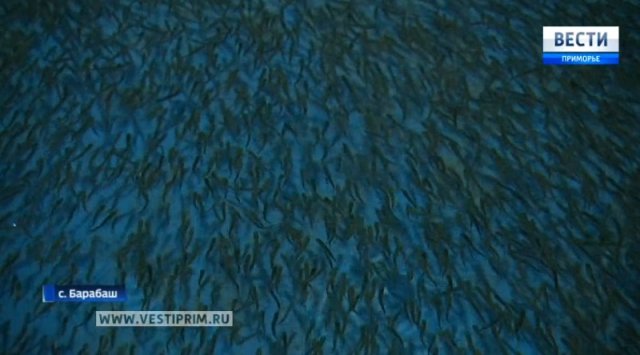 Five millions of Far Eastern chum salmon alevins were released into the Barabashevka River. Now Khasansky district is very popular in all environmental reports: alevins is released as compensation for dredging works in the bay of the Big Stone.
26 years he engaged in this business.
In one year the Baramashevo salmon plant released abour 25 million silver alevins to the Khasan rivers.
Главные силы - в цехах. Каждый синий резервуар по три миллиона.
The main forces - in the factories. Each blue tank has of three millions alevins.
Then the fish fall into Barabashevka river, and then - to the sea.
The place where they put it, the fish will fall into the main pond, alevins will grow up and come back, so that again they can make reproduction ...
Dredging works, disturbing the balance of biodiversity, is leading near the Big Stone, in the Ussuriysky Bay.
News source: www.vestiprim.ru