29-05-2019, 16:35
"Pulse": How is the medical and clinical examination going in Primorye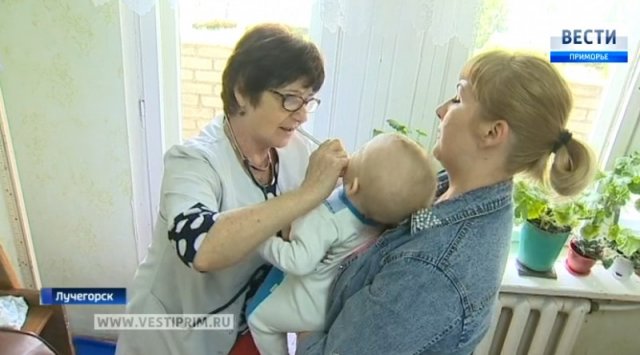 Population medical examination for the Primorye land, going by the same rules as in polyclinics of large and small cities.
The teachers from the whole district were examined on this day. And the administration of the medical institution notified the other patients about this examination advance.
They try not to break the schedule. All diagnostic routes in the hospital are available. From clinical laboratory diagnostics to digital fluorography and mammography.
There are also results: patients who have found diseases at an early stage have already had time to undergo special treatment. A room is being prepared for a new tomograph. And in the children's department of the clinic, there is also a revival, Day of a Healthy Child. For those who are sick, there is another entrance and a separate room.
And it is thanks to vaccination in the area that they can contain the spread of pneumococcal infection. The winter season was relatively calm for the doctors.
Inpatient treatment is not excluded even in summer.
The treatment started on time always has positive dynamic - and it is unchanged.
News source: www.vestiprim.ru