9-11-2018, 15:49
The program "Pulse": Clinical examination helps to identify the disease at an early stage and make your life longer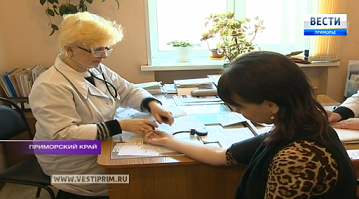 The program "Pulse. Healthy generation": Examination helps to identify the disease at an early stage and make your life longer.
Over 119 thousand people underwent medical examination in 2017.
According to preliminary data, this year the coverage will be even greater.
Clinical examination is a preventive physical examination.
In order to pass tests and undergo examinations in the course of clinical examination, it is not necessary to have any reasons-complaints-symptoms: the main task of such a medical examination is to find signs of diseases and other deviations, which a person may not realize.
Or does not pay attention to it.
The task of clinical examination is not only the diagnosis and identification of risk factors, but also preventive counseling for patients.
Those who have already been diagnosed with dangerous non-infectious diseases, clinical examination helps to reduce the likelihood of complications.
News source: www.vestiprim.ru