15-03-2019, 16:34
What weather should we expect in the summer after an abnormal winter?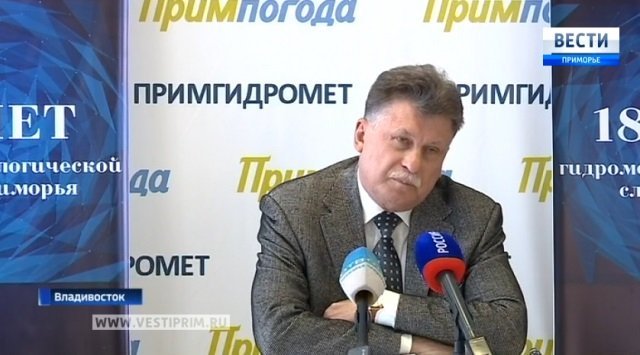 This year Primorye meteorological service celebrates its 85th anniversary. At the annual press conference gathered journalists from different media. Seaside meteorologists told about the reasons for the abnormally warm and snowless winter in the region, as well as what kind of weather awaits us at the weekend. Will still be snow?
This winter in Primorye was not in the entire history of observations. Weather forecasters said that the absence of snow, warm temperatures are anomaly,. Because of this, forest fires came to the edge earlier than usual. A weak ice was the cause of accidents. What to expect from the summer is the main question of journalists.
In one week rainstorm, spring snowfall. Unstable weather will continue until the weekend. A weak atmospheric front, which will enter the territory of Primorye, will bring with it a little snow. And mainly to the southern areas. In Vladivostok, the probability of precipitation is 40 percent. But already next week will bring anomalous heat to the region.
Weather forecasters said that worldwide warming, about which they have been talking more and more often lately, seaside weather has nothing to do with it. And the next winter for our land will be quite normal. It is difficult to predict should we expect snowfall at the end of March or not. Experts continue to observe.
News source: www.vestiprim.ru