6-03-2019, 18:07
15 children's teams will compete in the international football tournament in Vladivostok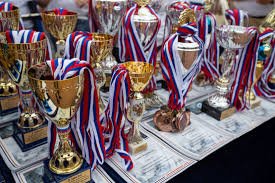 From 7 to 10 of March the 2d International Children's Football Tournament in memory of firefighters and rescuers killed in the line of duty will be held at the Tiger Football Hall. The competition will be attended by 15 teams of young football players born in 2008 from Primorye, Sakhalin, Yakutia, the Amur Region, the Khabarovsk Territory, as well as China and the Republic of Korea. The grand opening will take place on March 7 at 13.20.
The tournament was organized with the support of the Administration of Primorsky Region, the Main Directorate of the Ministry of Emergency Situations of Russia Primorsky Region, the Directorate of the football arena "Tiger"
All participating teams were divided into three groups. In the first three days - March 7, 8 and 9, there will be qualifying matches for the semi-finals. Start of games at 8.00.
On the final day of competition, 10th of March, the players will play the main awards and prizes. The final match will begin at 13.30. After its completion, the award ceremony will be held.
All football fans are invited to support young athletes in the football arena tiger at Vladivostok, Admiral Fokin Street, 1. Entrance for spectators is free.
News source: www.vestiprim.ru