25-01-2019, 10:00
Governor puppies were given to residents of Primorye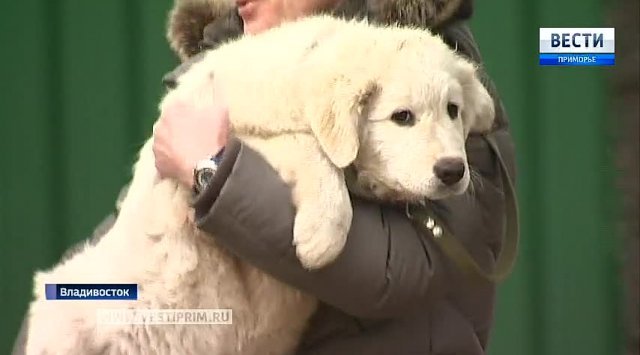 The governor in his Instagram account announced that he would give Maremma Abruzzo Shepherd dogs to reliable people with children and a private home, as animals need a lot of space. Post get over 400 comments. Of all those who wished, Oleg Kozhemyako personally chose two families from Lazo and Arsenyev. Although puppies are only 4 months old, they look like adult animals. Dogs are already vaccinated and have their passports. This girl - Gabriela and her brother - Antonio. The head of Primorye gave the shepherd dogs new owners, gave advice on the care of animals and promised to visit families whenever possible.
Oleg Kozhemyako, Governor of Primorsky Region: "Security functions are very good, very attached to the family, to the children. Very intelligent."

Daria Alkhovaya, a resident of Lazo: "I would like to take care of her very well, I would go out into the street early every morning and feed the dog."

Julia Zabava, a resident of the village of Lazo: "We wrote a message, wrote about ourselves, that we live in the Lazovsky district, that we have a child, we have opportunities to support a dog, and everything worked out. Therefore, we must believe! "
News source: www.vestiprim.ru