17-01-2019, 17:43
Where in Primorye you can make a baptismal ablution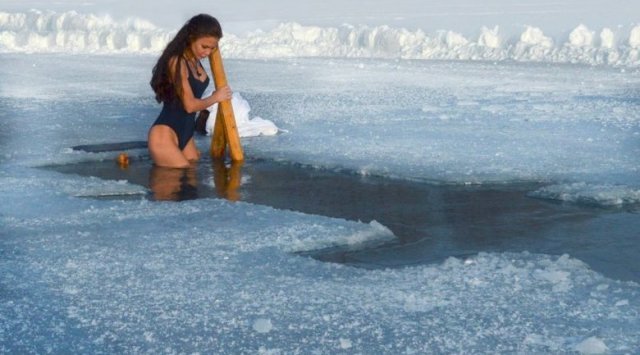 This year in Primorye there will be 23 places with 18 holes were identified for performing traditional Epiphany rituals. All fonts are coordinated with representatives of municipalities and the Vladivostok diocese of the Russian Orthodox Church.
At present, inspectors of the Small State Inspectorate for Small Vessels are checking the gangways, the thickness of the ice in the approved bathing grounds, and, together with the operational services, are developing a fence. Rescuers, policemen, medical workers will be on duty at all points. In total, 965 people and 112 pieces of equipment will be involved in the Epiphany events. According to approximate data, the number of participants in bathing will be more than 12 thousand people.
In Vladivostok, on 18 and 19th of January, a font will be organized on the territory of Novik Park on Russky Island, as well as a hole in the area of Podlivya and Melkovodny ness.
Also on the beach "Jubilee" during Epiphany bathing is planned to work field kitchen with soldier porridge and hot tea.
In addition to the ice-holes in the popular recreation areas, the font will be organized in other churches and churches of Vladivostok and Primorsky Region.
News source: www.vestiprim.ru