9-11-2018, 12:22
The program "Pulse": Disaster medicine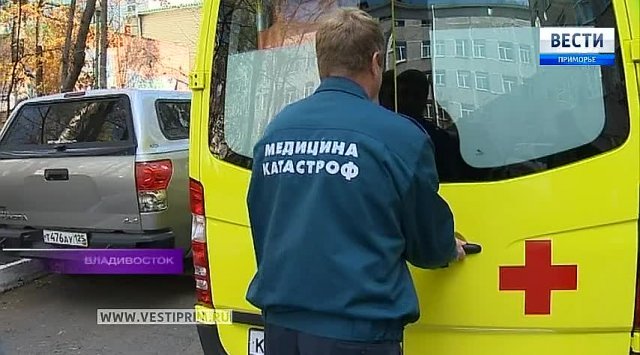 However Primorye territorial center treat with heavy patients every day. The head of the institution, Alexander Partin is a resuscitating physician, he has 45 years of experience. he showed to our journalists Order of the Great Peter of 2006, and collection of objects that were obtained from adults's airways and very young people of Primorye.
Employees of the center constantly accumulate experience and share it with others.
Disaster medicine certifies rescuers, police officers, customs officers and even extreme athletes in the field of first aid.
At the practical exam, not only mechanical actions are checked, but also psychological aid skills for the conditional victim.
The Primorsky Disaster Medicine Center receives about six thousand calls from other organizations a year.
The local computer database stores vital data about each patient. In general, management pays special attention to technical equipment.
Nevertheless, this year the center received three modern "Mercedes" has more big cars, which already equipped with modern technology.
In fact, this is a real mobile medical complex.
According to the doctors themselves, the main difficulties in the work of mobile teams are long roads and changeable weather.
When a particularly difficult case occurs, it is impossible to do without careful preparation of the patient. And sometimes they have to ask another specialists during the moving.
News source: www.vestiprim.ru