8-11-2018, 16:14
"News: Primorye. Events of the week": Special edition for the 80th anniversary of Primorsky Region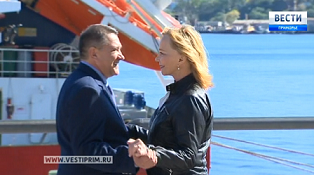 "Vesti: Primorye. Events of the Week": A special issue for the 80th anniversary of the Primorsky Region tells about our history, dedicated to the anniversary of the founding of the Primorsky Region.
During the year, "Vesti: Primorye" journalists talked about our countrymen and events from the region's history, which determined the appearance of Primorye in the year of its 80th anniversary.
The final point of the project is a documentary film that collected the best fragments of the historical chronicles and portraits of contemporaries.
News source: www.vestiprim.ru